Ancient Egyptian Postures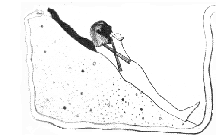 Egyptian Trance Dance
September 20th-25th, 2011
Jill Schumacher & Meredith McCord
at the Cuyamungue Institute in New Mexico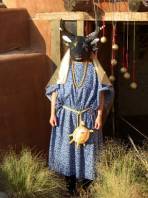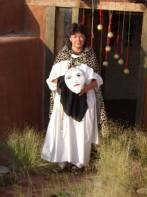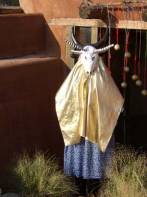 Claim your sacred power spot in the Kiva as we co-create the choreography of the Ancient Egyptian Trance Dance. The timing of this powerful dance heralds in the Fall Equinox. Discover your spirit being from the realm of the Egyptian Pantheon. Experience the ancient Egyptian postures from the desert sands of Egypt to New Mexico, the desert land of Enchantment.
This Transformational Workshop is for deepening your spiritual wisdom with initiate teachings from the Ancient Egyptian Djedu Tradition, empowering your spiritual practices with Ecstatic Trance. Ecstatic Trance is a global indigenous practice using ritual postures, sound, and breath, and explores your untapped creative potential with mask-making and ceremony.
Ancient Egyptian statues, temple and tomb reliefs, stellae, shabtees, figurines, funerary objects and pottery hold images of sacred body postures that are rich in symbolism. This symbolism represents a system of information and knowledge that can be accessed through altered states of consciousness. These states of consciousness can be induced by assuming the body posture, shifting consciousness, and experiencing the vast realm of other dimensional frequencies known as "alternate realities". Direct knowledge, insights, visions, and other journey experiences can occur through this ecstatic, trance-like state.
We are "Keepers" of an oral lineage of the Ancient Egyptian Tradition and teach many different formats of the Ancient Teachings and Initiations including Journey of the Soul- Inner Teachings. We began are exploration of ecstatic trance work in 1994 with our first adventure with Dr. Goodman. Since this initiatory journey, we have been committed to collecting, compiling, experiencing, and facilitating this technique of direct experience of and access to the world of the Ancient Egyptian Pantheon. The practice of ecstatic body postures is a component of the teachings that are included in our workshops and intensives. We have co-taught with Belinda Gore several Egyptian Trance Posture Workshops at the Cuyamungue Institute including "Journey Along the Nile Through Ecstatic Postures" and "The Egyptian Trance Dance".
Be one of the 12 individuals to partake in this most incredible journey!
To register for this Egyptian Trance Dance, please call our toll free number:
1-877-792-9084
or email us at djedu@egyptianhealing.com
Workshop Fee is $525.00
Deposit $100.00 to reserve your place must paid in full by September 1st.
After August 15th price is $575.00
This includes food, lodging and mask making supplies.